EvNetwork release WhiteRIP 8
Submitted by
Amministratore
on Wed, 16/03/2022 - 16:09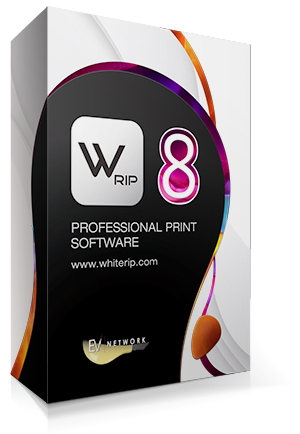 At first glance it is immediately noticeable the new color scheme of WhiteRIP 8, but new version bring many improvements also on performances and new features.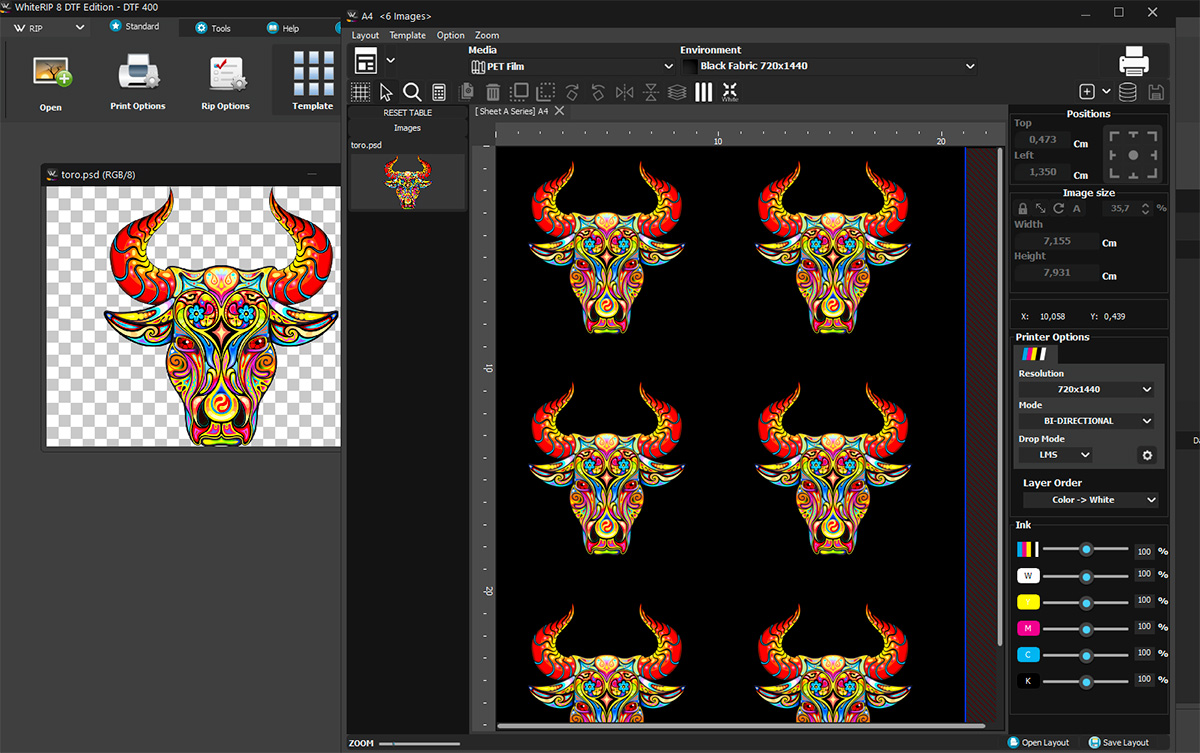 What's new
General performance improvements
The new version is up to 15% faster on image elaboration and feature an updated color management system and a new pdf engine. But that's just the point of the iceberg, other new features are:
Patch creator
A new tool to find the right RGB or CMYK value to print an accurate color.
Creation of labels
Create labels directly on template customizing font, color and background to give you the maximum flexibility and more!
Group and manage multiple jobs
Need to print on different passages white, color and spot layer? Now you can group the prints on the queue in a single job to better manage your works.
Pattern su spot
Choose from a list of pre-made pattern and apply them on the spot channel to create new astonishing effects!
New optional modules
The new version feature also new extra module to increase it's funcionality:
Variable data
Print variable data as string or as 2D/3D barcodes!
Print from barcode
Read the barcode from your order and WhiteRIP will send the respective print from the queue.
Check out all the features and optionals!
As for the previous versions you can download a trial version to test all the software functionality.
Try now WhiteRIP 8 or WhiteRIP 8 DTF!
English