Download WhiteRIP DTF Demo
By filling out the form below you will be able to request the free version of WhiteRIP.
DTF supported printers. If you can not find your plotter among the ones listed, click here

Brand
Model
Epson R1390/R1400
Epson 1500W
Epson L1800
Epson RL800
Epson R1800
Epson R1900
Epson R2000
Epson R2400
Epson R2880
Epson R3000
Epson 3880
Epson 4880
Epson 7880
Epson 9880
Epson P400
Epson P600
Epson P800
WhiteRIP webinar is coming, Register now!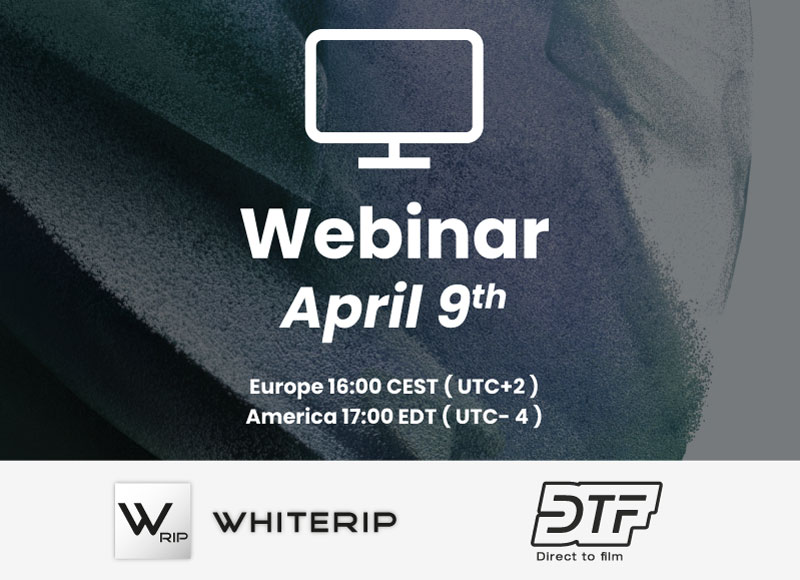 Demo version will include also the optional profiling tool, ink cost, not included in standard license
*
= Required fields
English