WhiteRIP at Drupa 2016
Submitted by
Amministratore
on Fri, 13/05/2016 - 18:08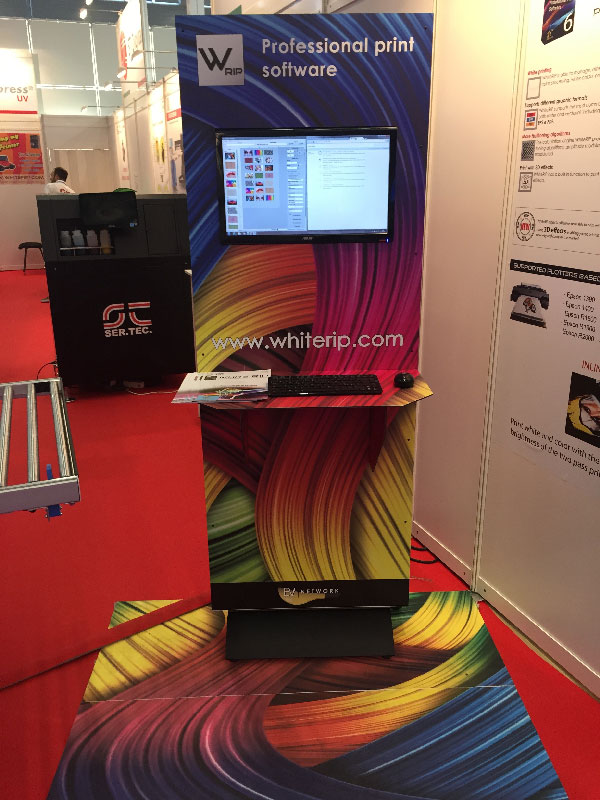 We will be present at the DRUPA 2016 with our software RIP.
At our stand will be present the WhiteRIP totem where you can try the latest version of our RIP and where our staff will be at your disposal for any request.
WhiteRIP not only offer sophisticated algorithms for the best printing quality, but also tools to speed up your daily work like the template that allow you to
automatically place images
inside your jig or the extended saving of it that allow to the edit even if the original files are no longer available.
WhiteRIP is the only software developed for the printing of white, with INLINE print management of white and color at the same time.
Same results in half the time!
Don't miss this occasion and visit us at
stand D65 hall 15
from May 31 to June 10!
English